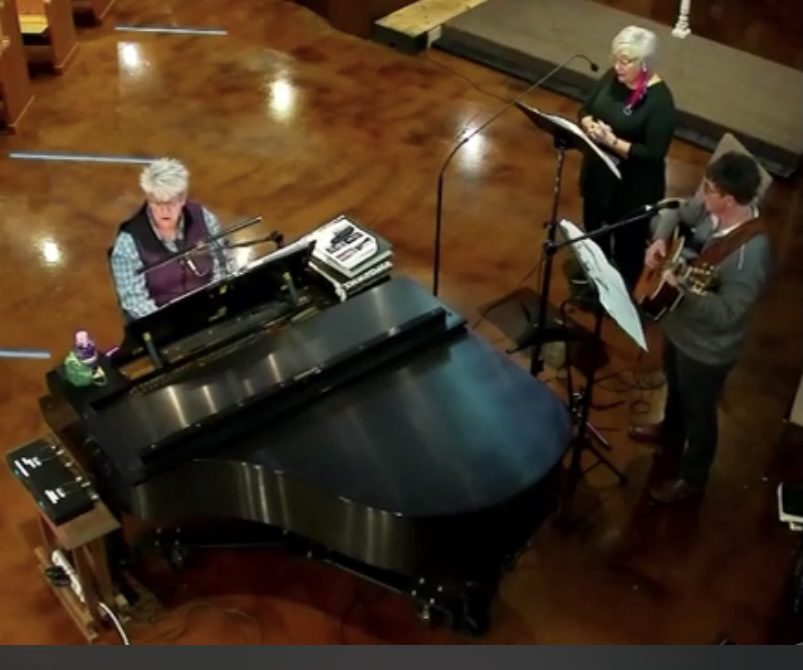 Words and music belong together. Sometimes an association between words and music is so strong that we find it difficult to say the words without singing the tune—or to hear the melody without also thinking of the words.
Try saying the words of the "Star-Spangled Banner" without the melody. If you're like most people, you're probably stumbling a bit. Now try it with the tune. Makes a big difference, right?
Music is a powerful language for the proclamation of the Word of God, but it is also a potent form of expression for the community to pray from the Scriptures. Music for mass is CAREFULLY selected in accordance with the USCCB guidelines. The entire assembly is called to "full and active participation" in mind, body, spirit, voice in song, and response.
---
Bereavement Choir
The Resurrection Choir is for anyone available during the day to sing our beloved home to God at the Funeral Mass.
Cantor
Cantors lead the congregation in singing at the weekend Masses and special liturgies. A one-to-one SAFE DISTANCED rehearsal takes place the week prior to the mass the cantor is singing.
Quire
A "Quire" is a group of singers who sing Sacred Music. The Quire (would normally) sings at various Masses throughout the year and currently meets every other Tuesday at 6:30 PM.
Instrumentalists
Musicians are welcomed to play various instruments at weekend liturgies and special services.
Contact: Director of Worship and Music